To provide high-quality service, it is essential to secure both human resources—i.e., people with the expertise in the field—and material resources such as appropriate research panels and testing sites.
IID boasts a distinguished staff of professionals with expertise in a variety of fields such as design, usability/human-centered design, data analysis, as well as a team specializing in overseas research and qualitative/quantitative research, and professionals with experience working in product planning/development for manufacturers.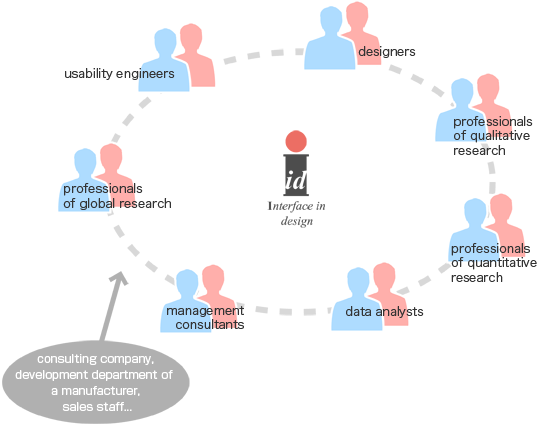 IID is also dedicated to expanding its material resources.
IID has a full range of online and offline research resources, including domestic and overseas internet panels and our own test sites and facilities, making it possible for us to address a wide variety of needs.
Japan Panel
Number of panel members : Approximately 600,000 people
You can conduct internet research using our in-house panel (Anpara®Panel) of 160,000 and other cooperating panels, for access to a total of approximately 600,000 people.
* The demographic data displayed are only for the "Anpara®Panel." Please inquire for specific demographic data about other cooperating panels.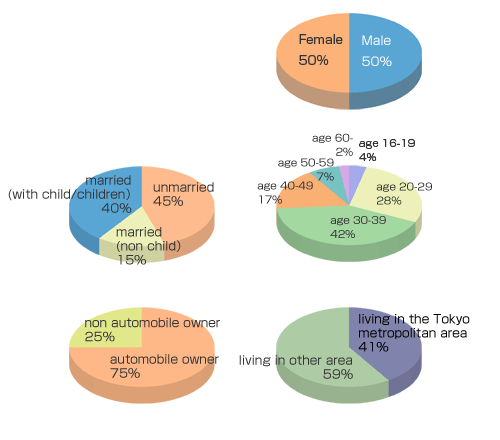 Global Access Panel
IID has access to a worldwide panel of 20 million that can be used for simultaneous multi-country research, multi-language research, and/or global tracking studies.
Other Research/System Resources
IID is fully equipped with a wide range of resources for research and analysis, including the internet research system "Confirmit," the eye tracking technology "Tobii," and the integrated text mining analysis system, "TRUE TELLER."